The Future for Authors
Mini-eBooks & Online Courses
Online learning is the future of publishing. Get your ebooks and courses published with our unique author program.
Mini-eBooks let you publish your ideas quickly — in series or individual volumes.
Sell your mini-ebooks on major shopping portals or use them to build your following.




Upsell your online training course or master class for high earnings and passive income.
Customized marketing strategy, product strategy, and branding help you drive revenue for your online course.
Nobody reads books anymore. Who has the time, anyway?


Information is freely available online (did we mention it's free).


Attention spans are shorter and shorter every day.


Everybody is an author these days!


The challenge with courses…
You want to focus on your teaching … not running an online business!


You're not sure how many vidoes, audios or other elements should be in your course…and how much to charge.


Online DIY course portals have high monthly charges.


You need help with sales materials, funnels and the rest!


Today's publishing models fail to resolve these issues. Self-publishing and DIY portals are difficult to use and offer no help with sales materials, funnel strategies or anything else for that matter. 
In every case…you're left with the responsibility of marketing your book or course…and nowhere to go for concrete results.
A New Experience for Authors.
Here's What Makes it Better…
Mini-eBooks
Our mini-ebooks are powerful nuggets of information alchemy that combine text and images for an engaging experience. They are easy to read and easy to write.
Multi-Media
Our books come alive with multi-media. Our media enriched ebooks are small, full-sensory experiences that engage audiences and deliver tons of content in a small package.
Generate Revenue with Online Courses
Move your readers from your free mini-ebook to your complete online course or master class. This is where you generate passive income and develop your brand and unique value.


Series Approach
We use a series approach for most of our revenue-generating ebooks. A series of mini-ebooks can combine into a high-ticket item — better revenue than a normal book, more like an online course. Don't think you have a series in you? Your content might fit into one of our in-house series — giving you the power of our brands behind your work (like writing a "for dummies" book).
Marketing Strategies…
Our Publishing and Marketing Platform. Your Expertise and Authorship.
Together, we'll build your mailing list of fans & followers.
Give the Mini-Ebook Away Free to Build Your List
Your mini-ebook can be used as a free gift to build your mailing list and promote your other revenue-building products and services. Our mini-ebooks are the perfect way to introduce your followers to your "for pay" programs and services.
Sell Your Course: You Earn $$ and Repeat Customers
Our course portal solution gives you 80% of all revenues from course sales (you'd likely spend more than that on monthly DIY fees). We help you design your course and, when you're created the content, we upload it to our portal, build the sales page and funnel elements and handle all eCommerce for you! And you get the buyers list.
If you need help marketing, we have optional marketing and promotion campaigns available, including Joint Venture product launch programs and influencer marketing campaigns.
The Practical NeuroWisdom Series
Creativity & The Brain
Discover the artist in your brain and how it can help you in life.
NeuroMarketing
Change Your Brain to Increase Your Business
Digital Marketing MasterClass
Don't get stung by the so-called "gurus" of marketing. This course comes first.
Your Money Vibe
Raise your money vibe and begin attracting your greatest wealth.
Think You Might Be Ready?

Start Here
Start your online course:
4 easy payments of $700
(no monthly fees of any kind)
Ready to Start but
Need Some Help…
Go Here
Tell us about your book or course.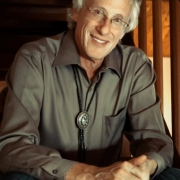 "Let me be blunt: LaunchMoxie and Chris Van Buren created a brilliant and beautiful mini-ebook, one that QUADRUPLED the size of my email list and DOUBLED my internet income. They are the best in the business, bar none: ethical, creative, and enormously valuable for virtually every type of business."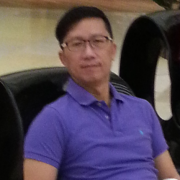 "My heartfelt thanks to Christopher Van Buren for the coaching session. In a short time he pinpointed the direction that I should be taking. Can't believe I developed an ecourse and a fantastic book as a result. Thanks Oriel Rayner for her superb editing and guidance along the way. Last but not least, your graphic design team is the best on this planet."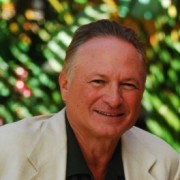 "I have worked with Chris for more than twenty years. Unique among marketers, he really understands content and the need to try various approaches. Chris is dependable and has wonderful work ethic and high integrity in everything he does. Chris is a wonderful writer and can help create great copy."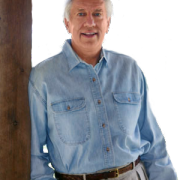 "You may have seen my recent Our Money Stories ebook. I was immensely pleased with the process and product – moreso than any publisher I've worked with. If you are considering an ebook to gain a larger audience for your practice or products, I highly recommend contacting LaunchMoxie and checking out their ebook production services."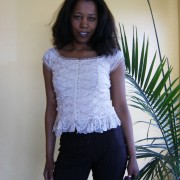 "My ebooks have received thousands of downloads and lots of great praise from my followers. I'm very happy with both Beauty Secrets and Exotic Cures and look forward to doing more of these little jewels."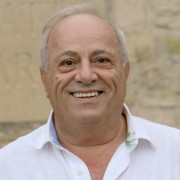 "I loved my mini-ebook that LaunchMoxie created for me. it is such an incredible way to market my book by offering my readers a teaser, a way to experience the energy before reading the book. It is an incredible marketing tool, a very Yummy product."

"Chris Van Buren and his team are truly dedicated to using the most effective and creative means to assist authors in marketing their books. Chris has always been there when I needed him and has always delivered what he promised. The launch for my last book Life Is Impossible 12 Universal Rules was a genuine success and has led to many more channels of opportunity than conventional marketing means would have opened."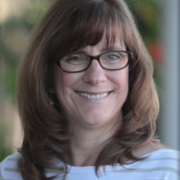 "Chris is the best damn ebook  builder ever!"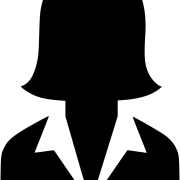 The biggest takeaway from the Summit so far has been Christopher Van Buren's "How to Prioritize Your Book Marketing." His Bookmarketing Inventory was a real kick-in-the-pants for me when I was immediately able to see that I need to put a lot of work into my "Relationship Asset." His four inventory categories (Media, Relationship, Content & Technology, Financial) quickly gave me direction and point to where best to put my energies.
Christopher's approach is clear and pragmatic and prevents you from getting off track as you try to cover all the necessary steps to publish, launch and market a successful book.
A Mini-Ebook Publishing Deal
We will edit, design, produce and distribute your mini-ebook and give you 50% author royalties. You'll get a professional publishing contract and we'll assign a Developmental Editor to work with you and your content. Mini-ebooks are 20-30 pages with images.
Professionally Designed Cover
Our graphic artists will design your book's cover — and you'll be part of the process the entire time!
Marketing Copy
Our copywriters will create your book's marketing copy and sales page.
Full Distribution on Various Platforms
We'll produce your ebook as a PDF file and distribute it through our MiniBookClub platform. Later, you book may be selected for distribution on iTunes and Amazon Kindle.
Marketing
We promote your book to our in-house audience and existing MiniBookClub members. We may also include your book in one of our Joint Venture launch campaigns, where it gets even more exposure through our launch partners.
Your Choice of Upgrades
Want audio or video in your ebook? Want to publish a series? Want to use your ebook to build your client mailing list? How about adding high-impact design throughout your mini-ebook pages?
All of these are optional upgrades that are available to our authors.
Frequently Asked Questions…
What kinds of books are you looking for?
We are interested in self-help, human potential, alt health, parenting, beauty, business success, cooking, gardening and related topics. We are seeking original concepts and are fond of counter-intuitive ideas and approaches or new ways of explaining traditional concepts. We are also very interested in authors who can write more than one mini-ebook or who can convert a digital course into a series of multi-media ebooks.
Do I get to approve the cover and interior design?
Absolutely. You get to approve everything before the ebook is published.
Who owns the copyright to the content?
You own the copyright and you give us the right to distribute the ebook for you. We retain rights to the graphic design elements added by our designers.
Can the content come from other published material?
Yes, as long as you have the right to use it, and it's not competitive with our mini-ebook. For example, you can excerpt material from a larger book or from a video or webinar you've done. But you cannot have another mini-ebook with essentially the same content in it.
What's the price of the final ebook?
Many of our mini-ebooks are used as IFOs (Irresistible Free Offers) to help authors build their following and their mailing lists (the backbone of an author marketing platform). If we publish the ebook for sale, we'll determine the price together, but most of our multi-media mini-ebooks are from $7.99 to $19.99 and our regular mini-ebook without media range from $0.99 to $5.99.
Can I sell the ebook myself -- from my own website?
Sure. You can also send people to our portal to purchase and receive a commission in addition to your royalty. This often works out to be just as good as selling it yourself.
Can I give away promotional copies to friends and partners?
Yes. You will have a copy of the ebook that you can give away for promotional purposes. We ask that you do not use any bulk mailing or automated systems for doing this.
What if I don't feel ready yet...can you help me develop my concept?
Absolutely. We can get you from ZERO to the point of having a beautiful ebook showing your work and message.
Is there any cost for this?
Yes. We are a "hybrid publisher" which means we share investment into each book project with the authors. We ask the author to cover production costs, while we cover all distribution and marketing costs. Authors with large followings who are able to promote their work may be able to avoid these costs completely (inquire for details).